Back
Our three-bedroom villa makes it easy to feel at home during your stay in Khao Yai, rested among greenery and stunning mountain views. Pet-friendly, with a generous indoor and outdoor living space, with terraces and firepits ideal for nighttime stargazing. Fully equipped kitchen pantry, high quality showers, a bathtub, and luxurious beddings, these villas are ideal for extended getaways. Please click here to see our pet-friendly policy.
Highlights of this room
Pet friendly hospitality
Making your pets feel at home with a variety of complimentary add-ons, from plush beds and Marasca bandanas to food bowls filled with gourmet dog biscuits, handmade from the kitchen.
Bedrooms
Our bedrooms are equipped with highest quality beddings for your good night sleep. From luxurious mattress, bed toppers and pillows to finest bed linen made with 500 thread count 100% cotton.
Living & Dining
Overlooking the mountain range and greenery, the spacious living & dining area offers connection between indoor and outdoor areas. Terrace and your private firepit are ideal for nighttime stargazing.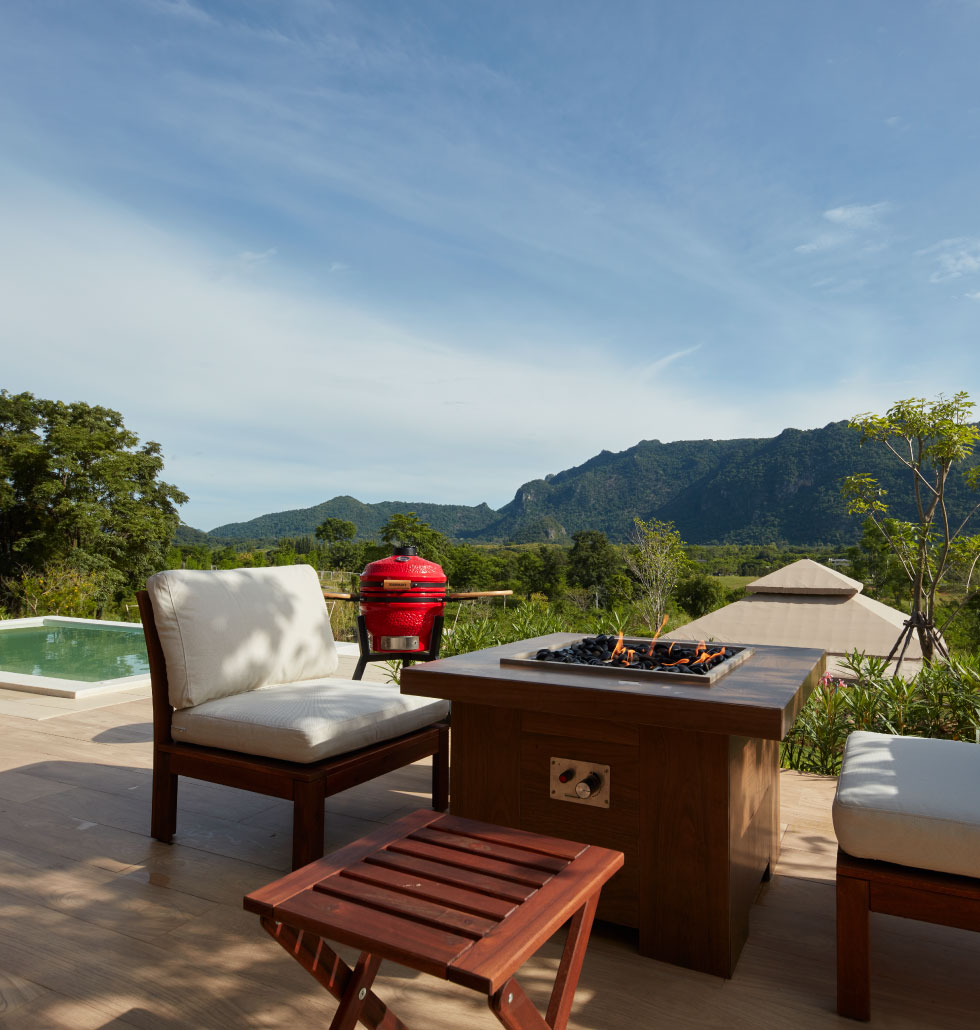 Join us & Save 10%
Join our membership program and Get 10% off your stay and when dining with us. Be the first to hear about our offers, events and latest updates!
Your registration has been sent. Please check your email for a register confirmation
Start From : THB / Person
Home Haven Villa (Pet-friendly)
Start From : THB / Person