Back
Glamping in-style in our Glamper tent with separate living room and all the high standards amenities at your fingertips. Enjoy ultimate relaxation on your private outdoor terrace with wooden hot tub and breathtaking scenery of Khao Yai, fully equipped with barbecue grill, firepit and a telescope for night-time stargazing.
Highlights of this room
Outdoor terrace
Enjoy the stunning mountain view, while sinking into your plunge pool on your private outdoor terrace equipped with your personal barbecue grill and firepit ideal for nighttime stargazing.
The Bedroom
Our bedrooms are equipped with highest quality beddings for your good night sleep. From luxurious mattress, bed toppers and pillows to finest bed linen made with 500 thread count 100% cotton.
Living area
A spacious, sepearate living room connected to outdoor terrace with panoramic mountain views for your ultimate relaxation with your family and loved ones.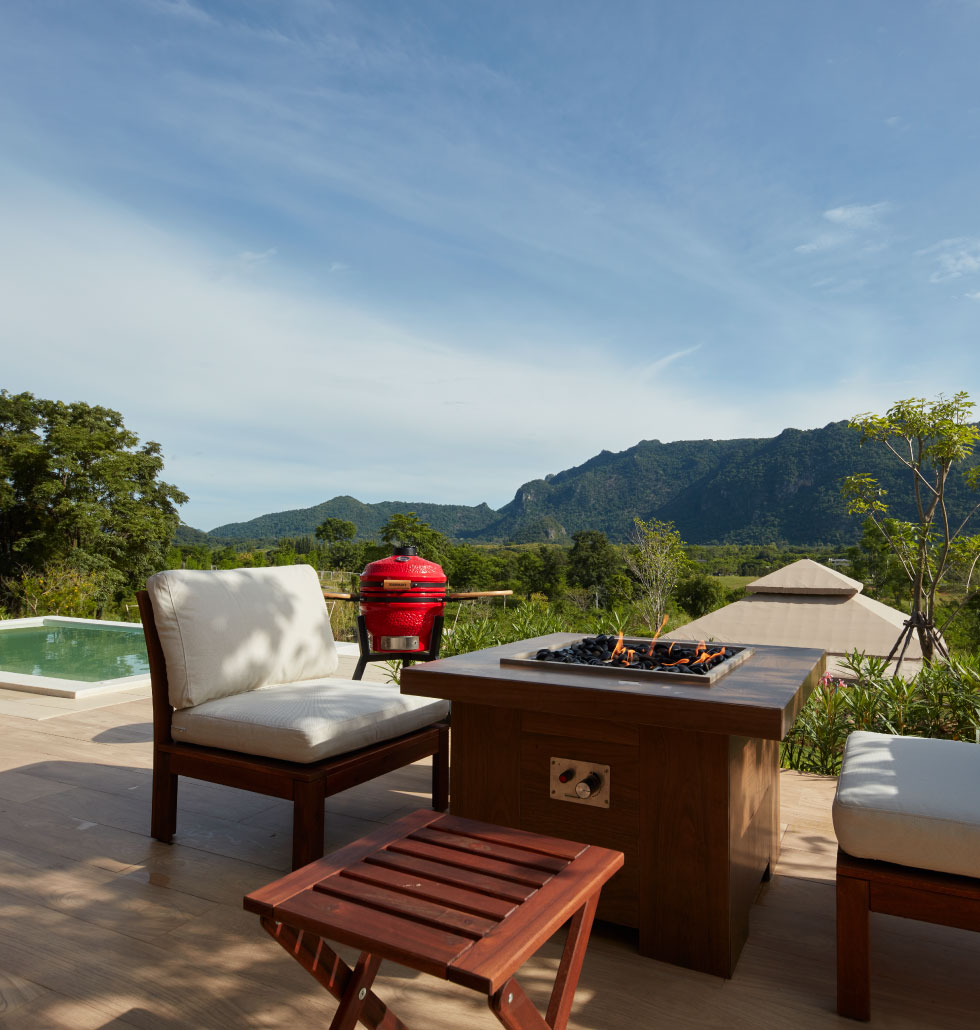 Join us & Save 10%
Join our membership program and Get 10% off your stay and when dining with us. Be the first to hear about our offers, events and latest updates!
Your registration has been sent. Please check your email for a register confirmation
Start From : THB / Person
Glamper Tent
Start From : THB / Person